AGRICULTURAL
From greenhouses to work shops to dairy barns, solar thermal systems are able to reduce heating costs on the farm. Integrating a solar water heating system...
Read More

RESIDENTIAL
Location, location, location! You may have heard this phrase uttered by realtors but it also applies to solar energy systems. Is your location suitable?
Read More
• Solar Water heating & cooling systems
• Heating for farms & greenhouses
• Economical residential & commercial heating
• Solar heated pools
• Reduce heating costs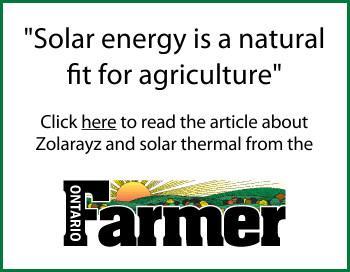 COMMERCIAL & INSTITUTIONAL
Climate change or not the cost of utilities is constantly rising but if you install a solar thermal system you will be able to offset those increases and...
Read More

SOLAR POOL HEATERS
Most people with gas or electric pool heaters spend more to heat their pools than their homes. Heat your pool 10F-15F above air temperature just with the sun...
Read More
Zolarayz - Solar Water Heating & Cooling Systems
Google+
565515 Towerline Rd
Woodstock
ON
N4S 7W3
Canada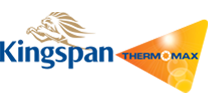 Upcoming Seminars
There are many myths and misunderstandings surrounding solar thermal collectors. What type? How many? Etc. Concerns like this require interaction and can be addressed by one of our staff delivering a presentation to your group as an introduction to solar thermal or, if you wish, something more in depth. We are happy to answer any questions you may have. Please call or email us to arrange for a seminar.